[HKML] Hong Kong Machine Learning Meetup Season 3 Episode 4
[HKML] Hong Kong Machine Learning Meetup Season 3 Episode 4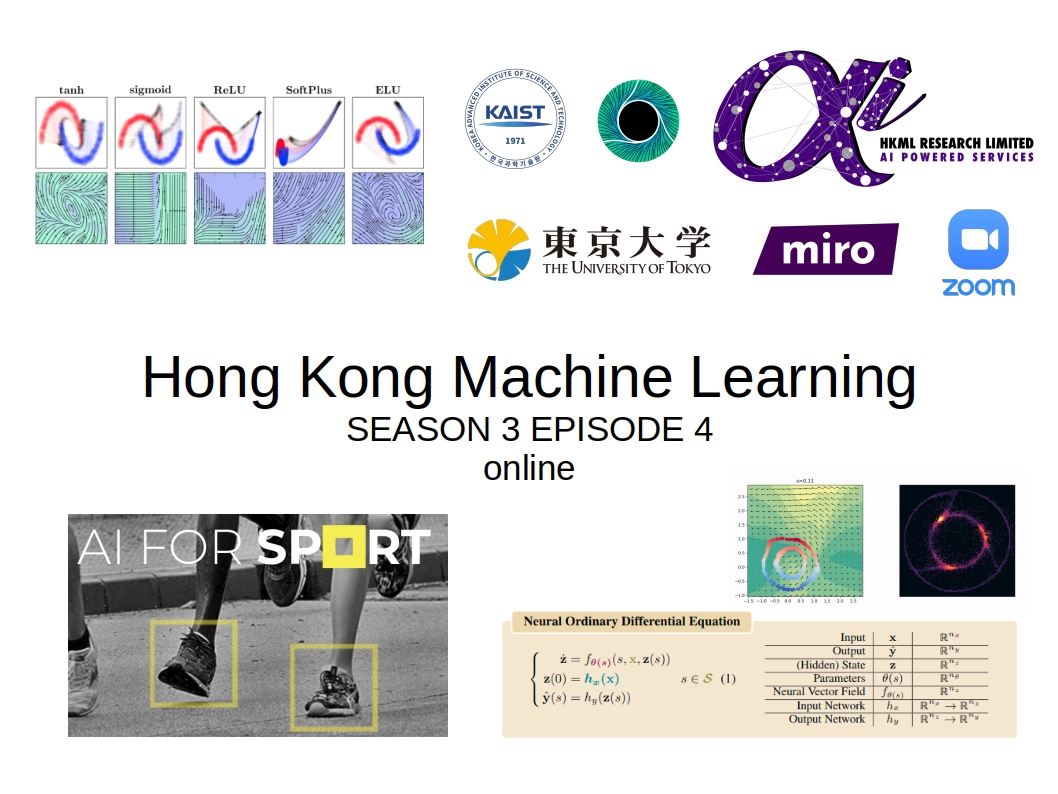 When?
Wednesday, November 4, 2020 from 7:00 PM to 9:00 PM (Hong Kong Time)
Where?
At your home, on zoom. All meetups will be online as long as this COVID-19 crisis is not over.
Programme:
Talk 1:
Michael Poli on Neural ODEs, Neural Flows, and torchdyn, a PyTorch library for neural differential equations.
Michael has two papers at the upcoming NeurIPS 2020:
This talk will be moderated by Emmanuel Rialland, an active member of the HKML meetups with experience in this field (cf. his blog and experiments).
Talk 2:
Jamie Wilde (Miro AI) – How computer vision and AI can empower events, brands, and athletes!
This talk will be moderated by Nathan Landman who studied and researched computer vision at MIT.
Video Recording of the HKML Meetup on YouTube
Hong Kong Machine Learning Meetup Season 3 Episode 4 - Learning and Differential Equations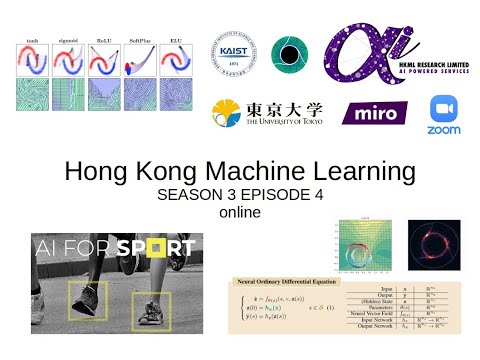 We unfortunately encountered a technical problem so Jamie's talk is not available. We will probably extend another invitation to him and his team for presenting their work at a future HKML meetup as their solutions, and potential applications, are very interesting.
Thanks to our patrons for supporting the meetup!
Check the patreon page to join the current list: